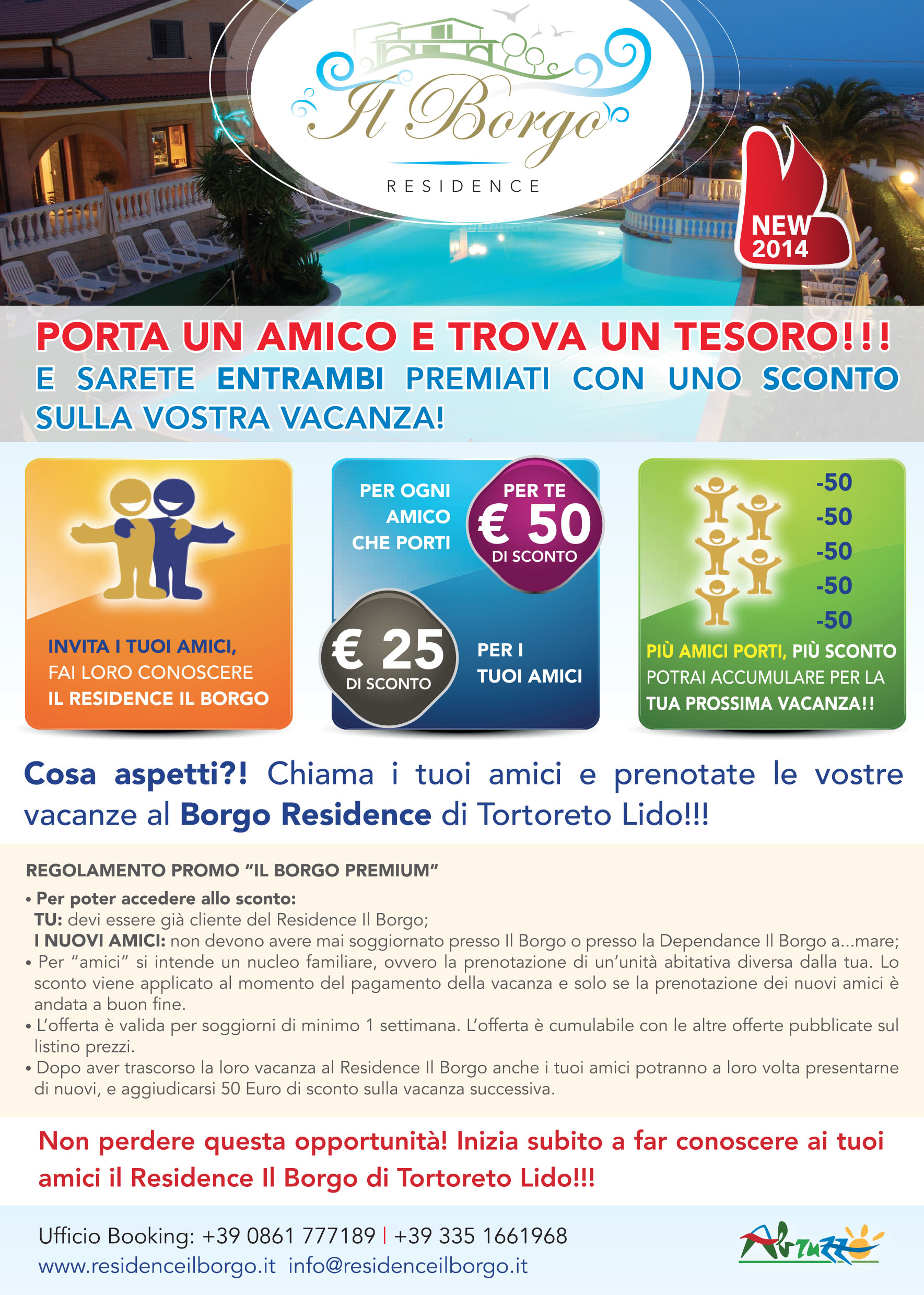 Offert in residence
Il Borgo Premium
Our special Loyalty Promotion for you !!
Have you already been a guest at Il Borgo Residence? Present us your friends and you will both be rewarded with a discount on your holiday!
FOR YOU: € 50.00 discount
FOR YOUR FRIENDS € 25.00 discount
The more friends you bring, the more discount you can accumulate on your vacation!
HOW DOES IT WORK?
If you introduce new friends, with each new booking confirmed you will be entitled to € 50.00 discount on your holiday.
WHO CAN PARTICIPATE?
1. YOU: you must already be a customer and you must have an active reservation for the current season.
2. NEW FRIENDS: they have never stayed at Il Borgo
WHEN THE DISCOUNT IS AGREED?
The discount is counted in the booking estimate of both and is indicated in the booking confirmation. It is not possible to arrange it upon arrival.
After spending their holiday at Residence Il Borgo, your friends can also present new ones. Do not miss this opportunity! Start immediately to let your friends know the Residence Il Borgo di Tortoreto Lido !!!
Validity of the promotion:
– is valid for bookings of at least 7 days
– can not be combined with non-refundable rates
– it is mandatory to communicate the name of the friend who has already stayed with us at the time of booking. The discount is not granted if you communicate it on arrival
– "friends" means a family unit, or the booking of a unit different from yours. The discount is applied at the time of booking the holiday and only if the booking of new friends has been successful.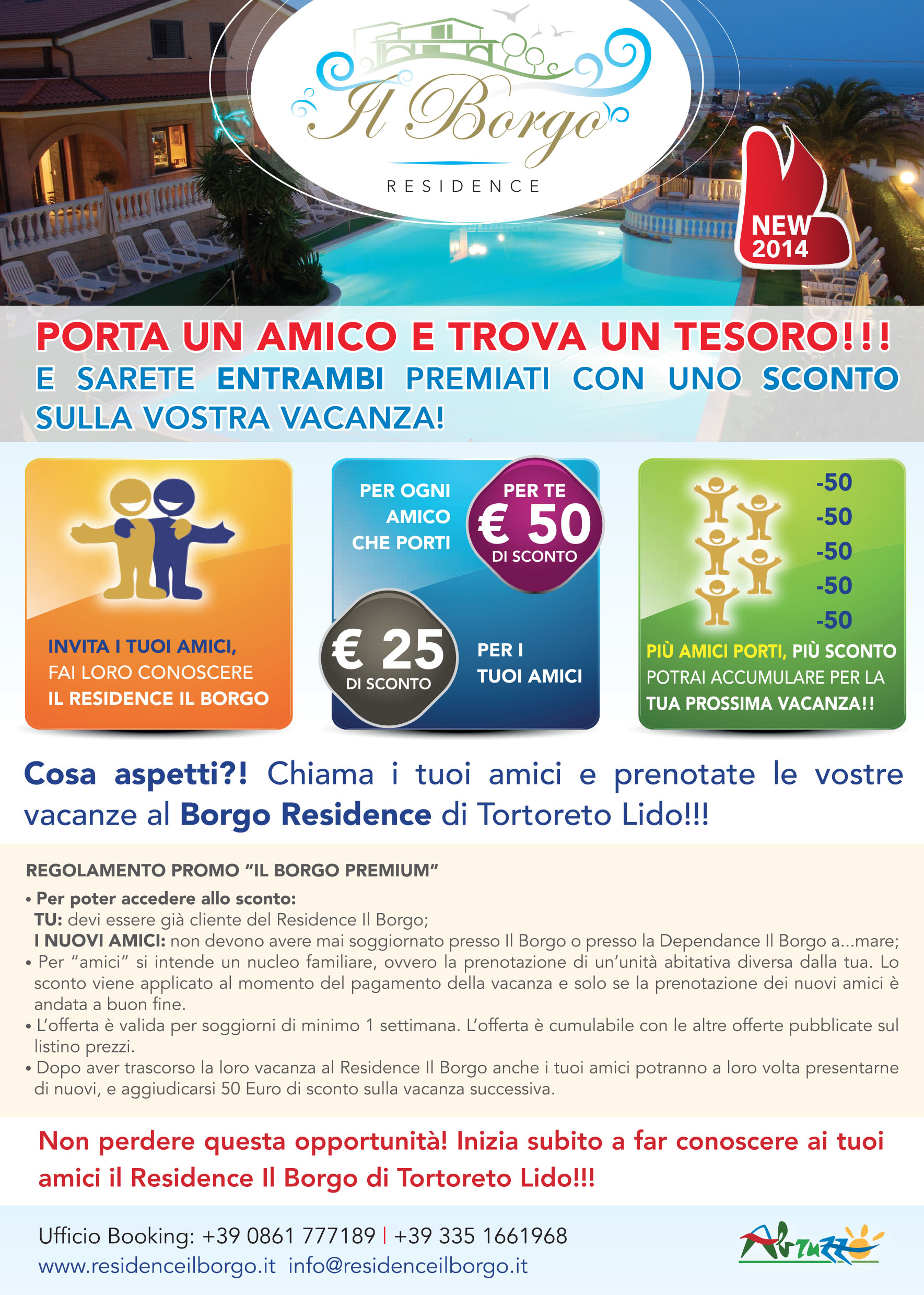 All Inclusive
The offer includes:
Accommodation for 7 days in two-room apartment for 4 persons (2 adults + 2 children)
1 Umbrella + 2 cots at our partner beach
Swimming pool for adults and children with free umbrellas and sunbeds
Parking and laundry
Shuttle to the beach
WiFi and Playground for children
Contact us now!
REQUEST A QUOTE
Request a free quote now!
You will be contacted by our staff to propose the best solution for your holiday in Abruzzo!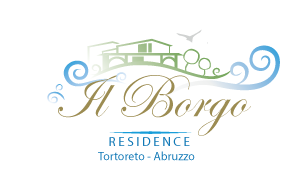 Baviera Srl
Via Vascello snc
64018 Tortoreto (TE).